Try saying that five times quickly!
Another one of my favorite things (besides glitter) is faux fur. I can't stand the idea of wearing real fur. I watch a lot of those BBC period pieces, and I always shudder at the sight of women wearing foxes around their necks--head and all! Ugh.
But I definitely approve of faux fur. For Christmas my brother gave me these slippers. I thought they were cute, but he thought they were in questionable taste; I guess it's a testament to his brotherly love that he bought them for me anyway! He did admit that they looked better in person than online, although he likened it to wearing a bunny on top of my toes.
That may be a fair point.
Here are some other fun faux fur products I like. (Click on the product name for the links.)
Duffle bag (Pottery Barn)
Military coat with faux fur trim (Nordstrom)
Porcupine faux fur throw (Overstock)
Women's trapper hat (Lands' End Canvas)
Faux sheepskin tuffet (Pottery Barn)
Faux-fur vest
(Michael Kors) - I don't really like the whole bare arms + vest + knit hat look, but I do approve of this vest when worn with a sweater like this: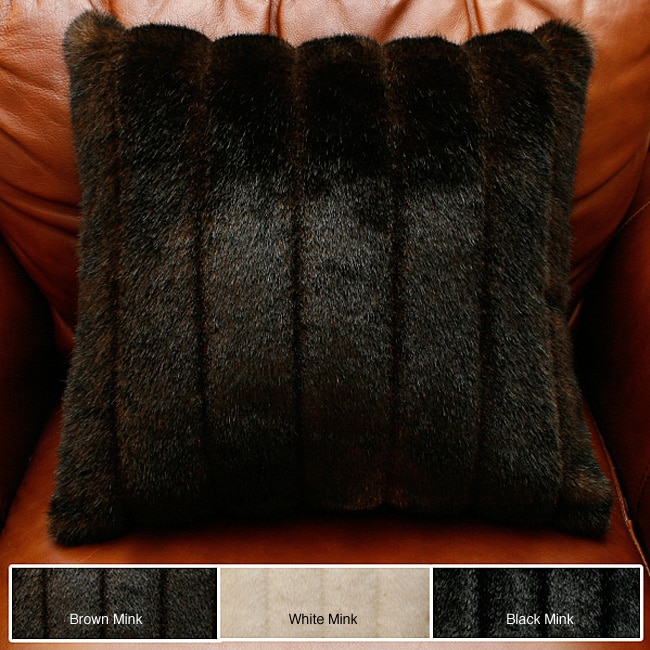 Faux fur mink pillow (set of 2, Overstock)
How cute are these faux fur hats and booties from (minimink)? They have a lot of other faux fur options for kids, adults, and pets too. Check out their website here.